Welcome to the thermal spa region of Styria! Time is valuable. You will never forget Styrian real-time. The Thermenland Styria, the sunny region in the southeast of Styria, is rich in natural treasures. Healing, warm thermal water bubbles up from the earth. Six thermal baths with different mineralizations of the individual thermal waters await you in the immediate vicinity.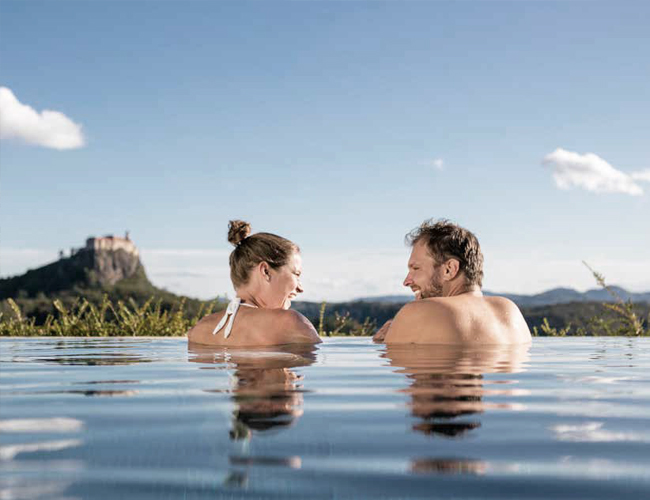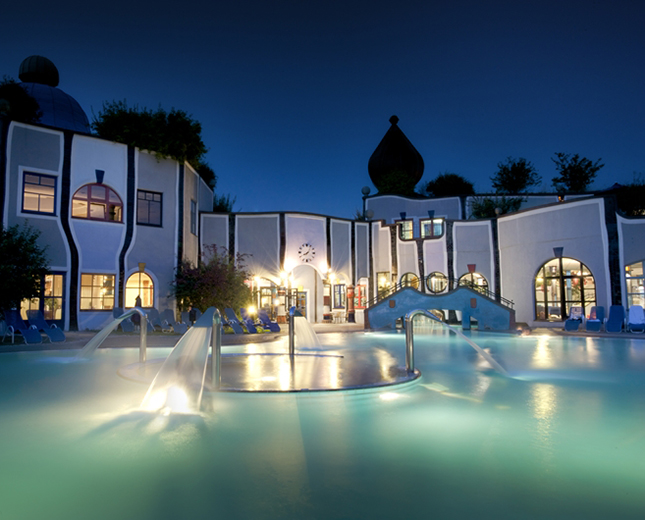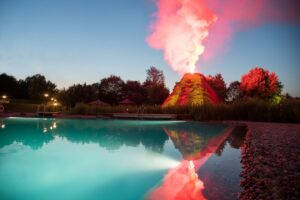 Uniquely and fabulously in complete harmony with nature you may explore the hot spring Rogner constructed by the famous Friedensreich Hundertwasser, the generously situated hot spring, hotel and leisure club embedded in the gentle hill landscape. It´s the ideal place for relaxing and regeneration and it´s only 900 metres away from our house.
Opening hours: daily from 9 a.m. to 11 p.m.
The hot spring Therme Stegersbach is well known for its huge water surface of 2500 square metres and a 34 degrees hot spring, moreover for its two very new cascade pools, a sportive pool in the outside area and an indoor wave bath. Two tube slides and one dragon slide(for small children) guarantee a lot of excitement for the younger guests.
The sauna landscape is situated on three floors and offers different types of saunas and steambaths. Everyday´s procedures are soon forgotten with the two hot springs of Stegersbach and the fabulous wellness offer. The hot spring water helps to cure bracings, problems with joints and problems with dry or irritated skin.
The connection between hotel and hot spring Stegersbach is the refuge of a complete new health-and beauty area. Apparative cosmetics and traditional Chinese medicin are also available.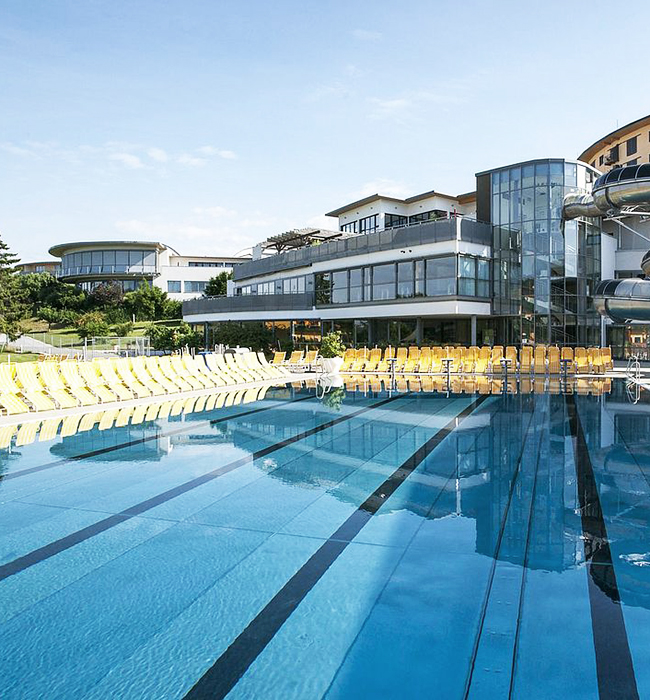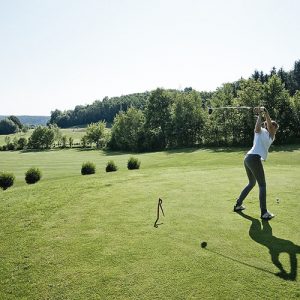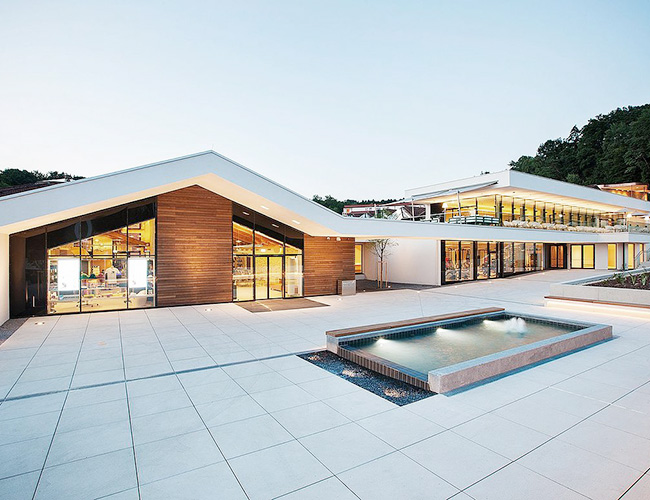 With its seven hot spring pools ( 27-36°C),the hot spring Bad Waltersdorf is reserved for our guests who would like a generous bathing and swimming area. You can find here under water fitness bikes, under water music and much more like a brine steam bath, three aromatic herb steam baths, two finnish saunas, one biological sauna and a Roman sauna. Moreover you are daily invited to an extensive wellness and activity programm.
Opening hours: daily from 9 a.m. to 10 p.m.
If you like to meet with a sense of harmony and balance…
with comfortable 36°C inside and outside hot spring pools, you have to visit the hot spa Bad Loipersdorf with the new experience bath and the splendid sun sauna. The centre of therapy offers: physical therapy, creative massages and fango and wellness-programms. You can also take part in the generous sportive programm.
Opening hours: daily from 9 a.m. to 10 p.m.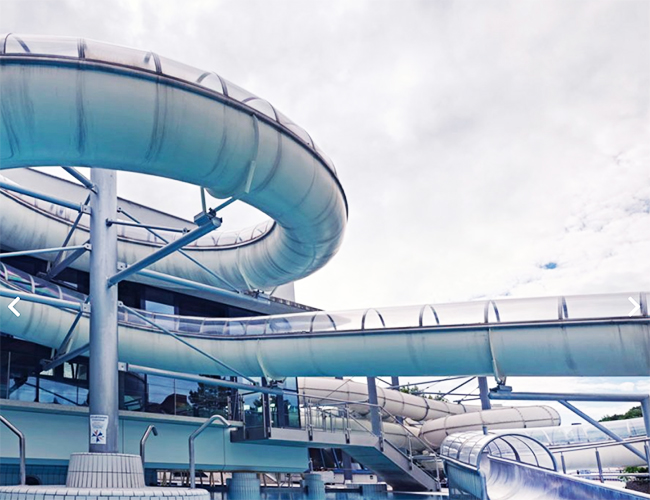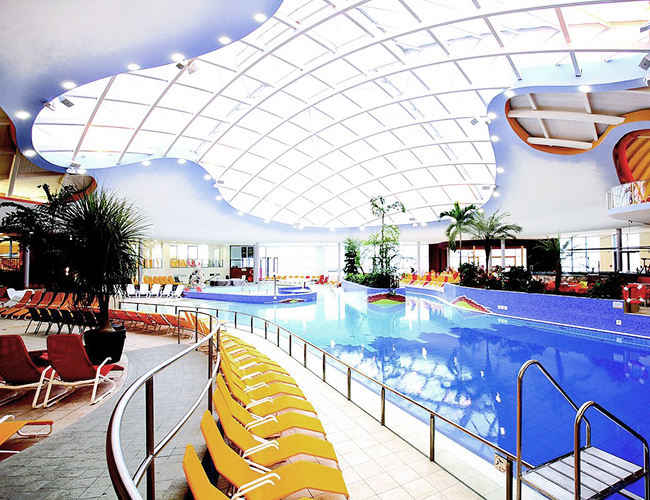 Fireworks of water attractions await both indoors and outdoors. Wave pools with Acapulco Beach and H²O thermal pools await you, Blauer Blitz – the double tire slide experience, H²O Speedy – the slide with the touch panels, star pool, "Hot-Spring" pool bar, Colorado River with Edelschein pool, H²O.Arena . Sauna world… the unique and spacious sauna area is an unforgettable experience. Sauna life and garden on more than 10,000m², aroma steam bath, saunarium, rag sauna, larch sauna, tufa sauna, tepidarium, atrium with outdoor Alaskan pool.
Opening hours, entrance fee and further information: