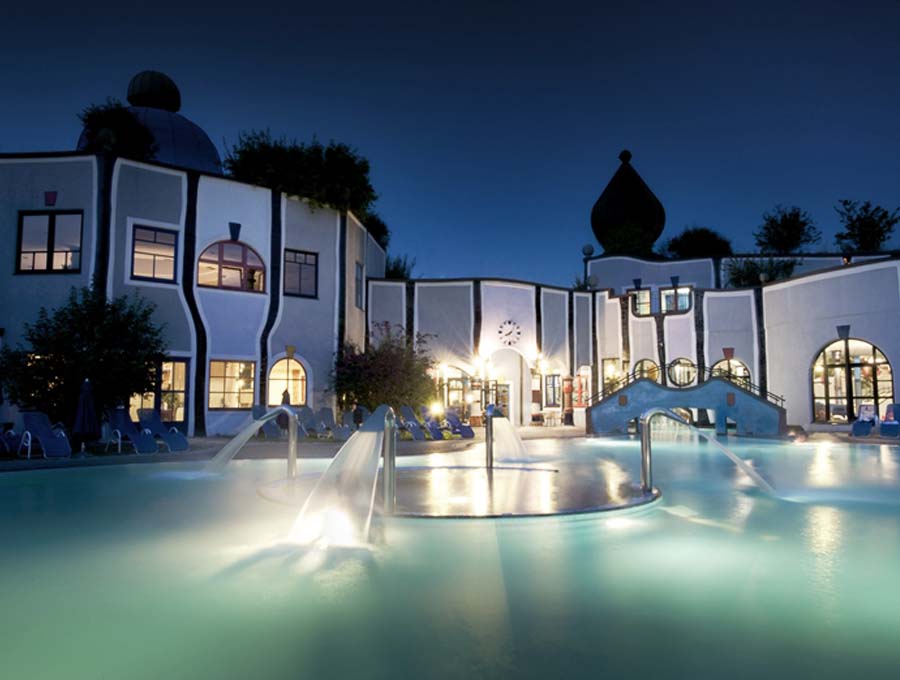 We surcharge cancellation fee on delayed arrival or earlier departure. Booking valid acc. the Austrian Hotelreglements! The right to price changes and print mistakes is reserved!
For all Packages: Packages incl. € 1,50 overnight stay tax, incl. € 1,00 tax per person/night. Surcharge for single-room: € 11,– per person/day.
We will be pleased to send you Vouchers and individual Special Offers.
Welcome to your relaxing holiday in Bad Blumau - in the thermal and volcanic region of Styria! (more…)
Below we have summarized the measures according to the guidelines of the federal government regarding Covid-19 for you. (more…)